A Foodie Tour of Vietnam
Food That Talks
In a country of sensory overload and deep spirituality, even those signature flavours have a deeper story to tell.

It's not just about the freshest ingredients, the gorgeous combinations and subtle flavour accents, Vietnamese food and the way it is balanced has philosophical underpinning.
The Five Elements
The fragrance, taste and colour are one thing but the whole epicurean story is built around five elements that work together to deliver classic dishes by harnessing the five senses of taste - spicy (metal), sour (wood), bitter (fire), salty (water) and sweet (earth). Dig even deeper and those five senses relate to five organs; gall bladder, small intestine, large intestine, stomach and urinary bladder.

Add the mystique of touch, the yin and yang of 'heating' and 'cooling' foods, the alignment of colour groups, aromas specifically chosen to stimulate the nose and you start to understand the full picture of what makes Vietnamese food so special.

But there's only one way to really make it all come together; you have to fully immerse yourself in the culture.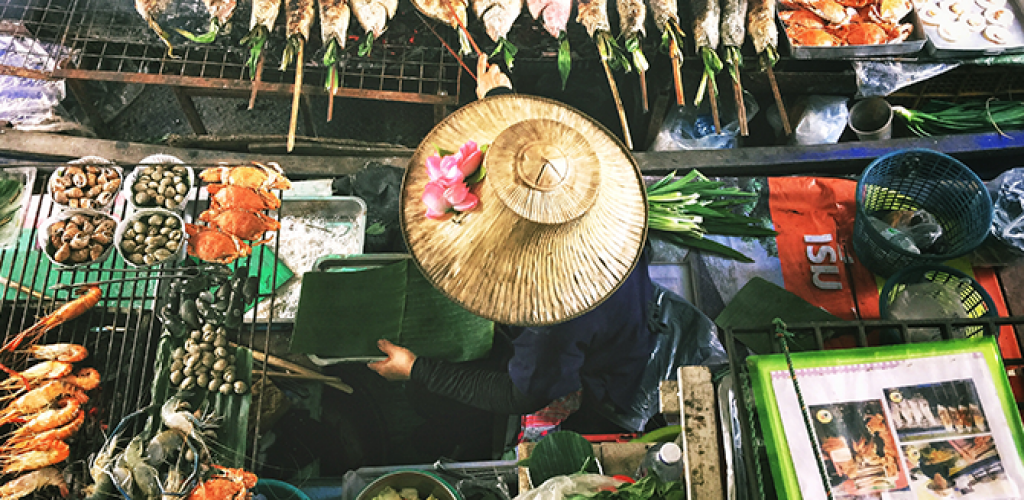 On a Vietnam Tour, Follow your Tastebuds
The significance of Vietnamese cuisine and the wider story behind what makes it so unique is the focal point of Back Roads Touring's Flavours of Vietnam.

Designed by the small group touring experts, this 12-day journey is a showcase of tastes, sights and sounds that will stay with you forever.

From the moment you arrive in Hanoi, your tastebuds will never be the same. Regarded as having the best street food in the world, this bustling city is your gateway to an unrivalled culinary adventure.

In true Back Roads style, extensive effort has gone into making this trip an authentic insight into a foreign culture with special touches that begin on your first night.
Food with Purpose: Dining at KOTO Restaurant
Located next to the Temple of Literature, KOTO (Know One, Teach One) restaurant, run by Vietnamese-Australian Jimmy Phan, is a social enterprise venture that offers disadvantaged young people the opportunity to learn skills that offer them a new chance in life. So far, more than 700 students have benefited from this remarkable program. The food they create under the expert tutelage of a veteran chef is amazing.
Fine Dining in Ho Chi Minh City
In Ho Chi Minh City, you will be stunned by Hoa Tuc, regarded by many as among the finest contemporary restaurants in all of Vietnam.

After a year in the test kitchen, this magnificent eatery opened in Saigon's old opium refinery and today offers signature dishes like Steamed clams with ginger & lemongrass broth, Coconut rice mini pancakes with shrimps & green papaya and Crab egg-soup with asparagus, sesame oil & coriander.
Learn the secrets of Vietnamese Cooking
Your gastronomic enjoyment is not limited to just tasting, you'll also take home expert skills with you by joining local cooking classes and demonstrations as you travel.

Famous Australian-Vietnamese chef Luke Nguyen is the culinary talent behind 'Grain' which he calls an experience rather than a school with cooking classes that show guests that anybody can cook and "to demystify Vietnamese cuisine so you will gain a new-found confidence that will make you want to cook more at home."
Shared Meals, Shared Experiences
And the final piece of the epicurean journey has to be sharing a meal with a local family to see and experience the enjoyment of food in an authentic context.

In the breathtaking Ninh Binh Province dominated by those iconic limestone karsts and serene paddy fields, you'll enjoy lunch in a family home where those distinctive flavour combinations and deep philosophical considerations all add up to a magically mouth-watering travel experience.