Tour Leader Tips: Immersive Adventures in Spain and Portugal
An Iberian adventure awaits
Sun-kissed valleys with neat rows of vines slowly ripening under the glowing Mediterranean sun. Refined coastal towns where architectural wonders merge seamlessly into lively tapas bars and wide stretches of sandy beaches.
The ancient lands of Iberia offer endless experiences for those who are new to its shores, or those returning to uncover more of its captivating history, glorious landscapes and rich cultural traditions.
Here our in-the-know Spain and Portugal Tour Leaders Elaine and Kriszti share their top tips to ensure your complete immersion in this magnificent region, guaranteeing you'll reap the rewards of its many treasures on your Back-Roads Touring journey.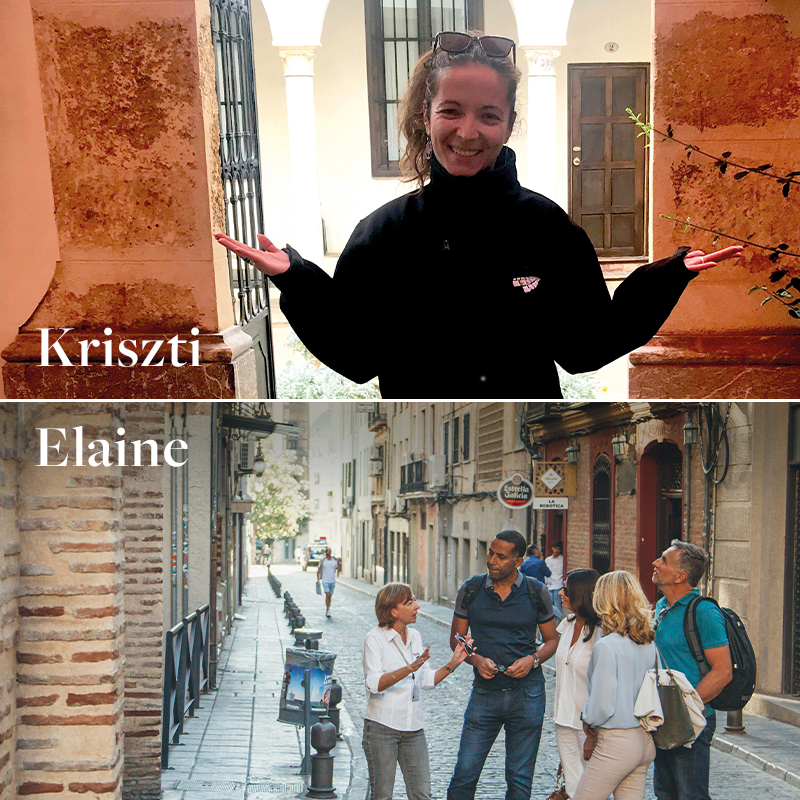 1. Prepare for a full (but happy!) stomach
"Things happen later here... Have a small breakfast first thing, then a more substantial second breakfast around 11am. Lunch around 2:30pm followed by a siesta, then dinner at 9pm. And if you can't last out until dinner, you can have tapas before!"
As Elaine suggests, it's best to arrive in Spain bearing the country's timetable in mind! Portuguese and Spanish food is abundant and made for savouring, not wolfing down during a quick pit stop. Our Iberian Inspiration tour highlights the gastronomic pleasures of the region, including wine tasting sessions, authentic tapas lunches, and even the opportunity to try traditional jamón ibérico (Iberian ham) at a local farm.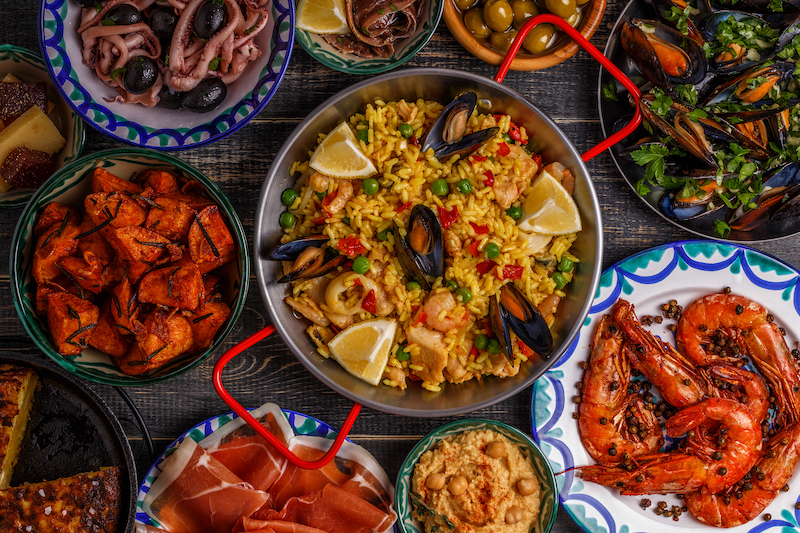 "We have a dozen different names for often very subtly different coffees and getting the right one is just a perfect reward to accompany a Portuguese custard tart!"
Thankfully, our Portugal Tour Leader Kriszti is always on hand to help with the coffee order! Three-course meals are standard in Portugal, and Kriszti warns that on our Discover Portugal tour you'll require a never-ending appetite to experience all of the country's offerings. From snacks like churros and the famed pastéis de nata, to delicious fish dishes fresh from the Atlantic Ocean, there's plenty to keep your stomach satisfied throughout the adventure!
2. Embrace an alternative view
"Although the view of the city from the belltower of the Cathedral (the Giralda) is well known, l prefer the view from the platform of the more modern Metropol Parasol. A controversial design, people either love it or hate it. But the views are indisputably fantastic, including of the belltower itself, which of course you can't see when you are standing in it!"
Tour Leader Elaine is the go-to if you're seeking a spectacular Spanish vista, such as this very special viewpoint she recommends in Seville. A fascinating city with so much to discover – from the remnants of the Roman Empire to the exquisite former residences of the royal family – we explore Seville on Day 9 of our Iberian Inspiration tour.
"Without a doubt I would say that the majestic Douro Valley is a highlight for most of the people on board, tour leader included!"
When we asked Kriszti what her guests' favourite part of our Discover Portugal tour is, she answered for many of us who have been lucky enough to spend time in the mesmerising Douro Valley. A real feature of the tour, not only do we enjoy a cruise along the Douro River in a traditional wooden rabelo boat, but we also spend two nights amid the valley's golden, vineyard-covered landscapes.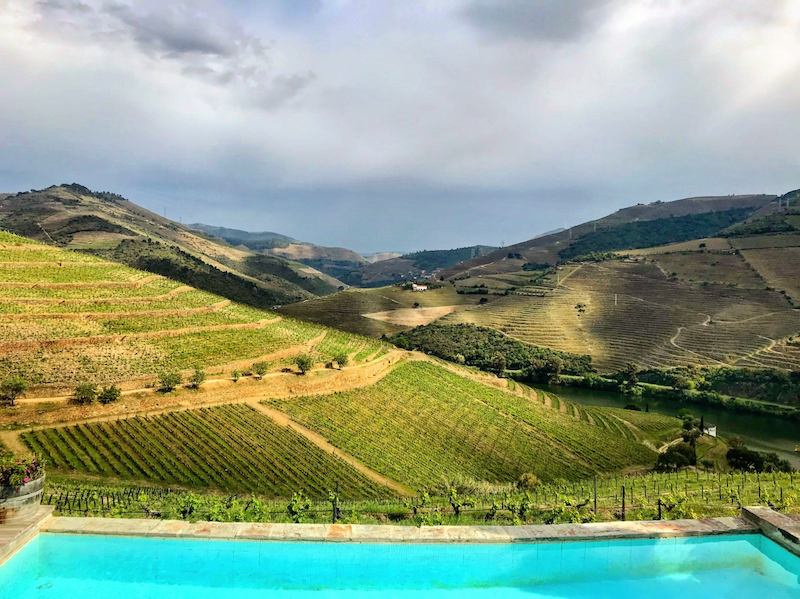 And, of course, no visit to the Douro region would be complete without sampling the products of its renowned grapes. On Day 7 and Day 8 of our tour we have the chance to try a glass or two of Portugal's acclaimed wines, and the famous port houses of nearby Porto are ready to welcome you at the end of our adventure should the mood take you!
3. Resist the charms of strangers!
"l like to tell some of the stories about bandits (bandoleros), who in the 19th century used to hide out in the mountains around Ronda and developed a reputation for robbing the rich (especially tax collectors) to help the poor.
One of the most popular was El Tempranillo who caused many a rich lady to swoon when he stopped their carriage. He complimented one such lady on her hands, which were 'so beautiful they did not need adornments', as he slipped off her rings, kissed her bare hand and wished her a safe journey".
Elaine shares a cautionary tale about the charismatic strangers who once lurked near the dramatic mountaintop town of Ronda in Spain, which we pay a visit to on Day 7 of our Iberian Inspiration tour.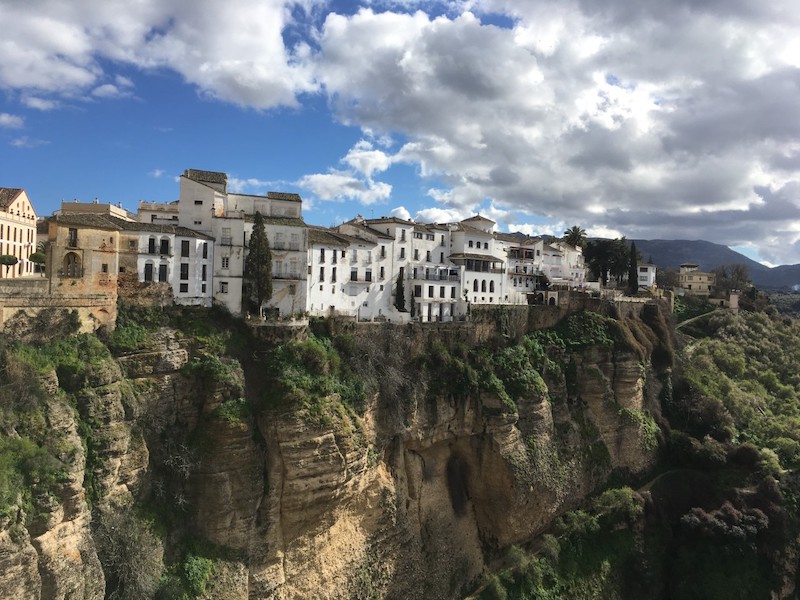 Spanning both Spain and Portugal – from Madrid to Lisbon – this tour is a celebration of local life and the characters we meet along the way. One thing's for sure; we know the like-minded travellers you'll be sharing the adventure with may start as strangers, but are certain to end as friends.
Inspired to embark on an Iberian adventure in 2022? Our Discover Portugal and Iberian Inspiration tours are ready for you to reserve your seat!