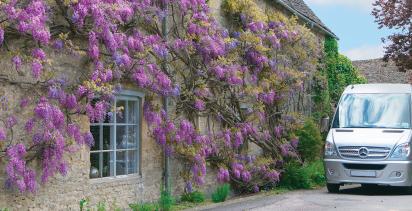 How We Travel
Our Range of Comfortable Transport
Cast thoughts of long journeys spent zipping up and down motorways from your mind. Back-Roads offers a more leisurely touring style that gives you the freedom of travelling in your own vehicle – but with none of the hassle.
Our Vehicles
Luxury Mini-Coach
On the vast majority of our tours, we travel by Mercedes or Mercedes Vito mini-coaches equipped with comfortable seats, air conditioning and large windows for enjoying the view. With the flexibility to go anywhere a car can, we're able to take the scenic route – winding through beautiful countryside to the heart of tiny villages and coastal towns.
Train
Scenic train journeys are included on certain Back-Roads tours in Europe. From rides along the spectacular Black Forest Railway in Germany to explorations of the Alps aboard the Bernina Express, these memorable excursions add an extra touch of excitement to our trips – all at Back-Roads' signature leisurely pace.
Gulet Boat
In the Bay of Naples, we sail through some of Italy's most beautiful and historic locations in style: aboard boutique gulet boats. With en-suite air-conditioned cabins and lots of room to relax and unwind, we can take in the mesmerising volcanic landscapes of the Phlegraean Islands from the best possible viewpoint – while enjoying plenty of modern comforts.