Top 7 Culinary Treats on our Central & Eastern Europe Tours
A taste of Europe
Astounding alpine landscapes and bewitching woodland scenery. Storybook villages with secrets to uncover, and twinkling towns where festive charm awaits.
Our tours offer a taste of Central and Eastern Europe in more ways than one, but the rich and varied gastronomy – best enjoyed amid the region's spectacular settings – is certainly an important (and delicious...) feature. Let's dig in!
1. Satisfy your sweet tooth
Milk chocolate was invented in Switzerland in 1875 by combining cocoa and condensed milk for the first time. Now world-famous for its creamy and luxurious confectionery, it just wouldn't be right not to try a square or two whilst we're in the area...
Both our Mountains, Valleys and Lakes of Switzerland and Vistas of Italy and Switzerland tours include a visit to a local chocolatier in the medieval city of Lucerne, where we discover the secrets behind Swiss chocolate and have the chance to indulge in a tasting.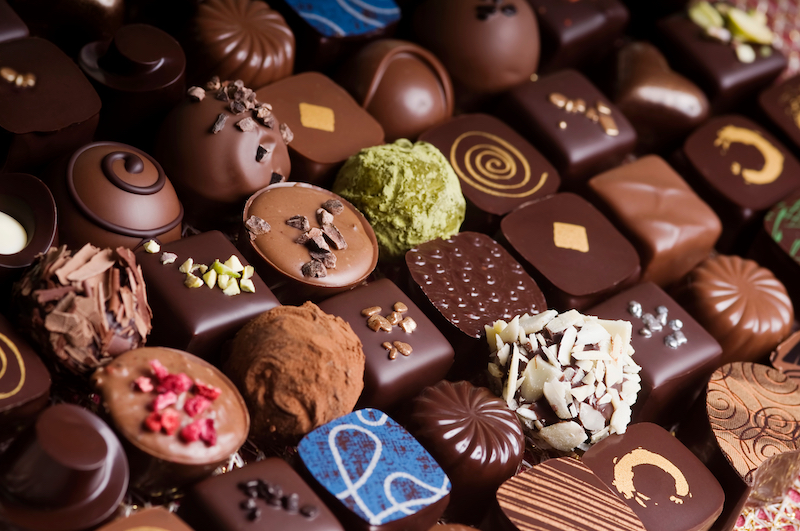 2. Discover dairy delicacies
Prefer to round off your meal with a cheeseboard rather than something sweet? The diverse countries of Central and Eastern Europe have this covered too!
Several of our tours feature visits to local farms to sample regional cheese varieties amidst breathtaking scenery – including tastings in the idyllic Salzkammergut region of Austria and the High Tatras mountains.
Naturally, Swiss cheese is explored on our Mountains, Valleys and Lakes of Switzerland tour, which includes a rural cheese-making experience and a cheese fondue tasting session to savour the region's famed produce.
3. Tuck into traditional recipes
There's something special about recreating dishes in the places they were invented, and on many of our European adventures we do just that – with included local masterclasses to help us rustle up regional cuisine.
On our Explore Eastern Europe tour we join a traditional cookery class in Kraków to learn how to make authentic pierogi – these tasty dumplings are the perfect accompaniment to Polish chicken soup.
We experiment with kaspressknödel, dumplings of the Austrian variety, on our Essence of Austria tour, and are taught how to perfect a classic apple strudel; that's lunch sorted!
4. Dine in different company
Day 2 of our Explore Eastern Europe tour has a real culinary treat in store as we head to the World Heritage–listed village of Hollókő in Hungary. Here we'll enjoy a folk performance by the Hollókő Women's Choir before sharing stories with a local family over a homemade lunch – warm Hungarian hospitality at its finest.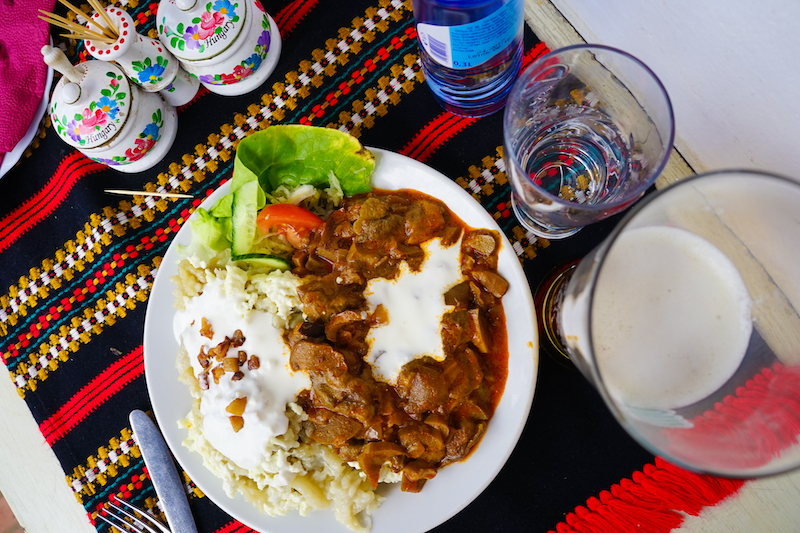 5. Savour seasonal treats
Where better to indulge in some Yuletide delicacies than Germany – the heartland of all things festive. On our wintertime Christmas Markets: The Best of Saxony and Bohemia tour we pay a visit to a local Stollen bakery in Dresden to learn more about the enduring fruit bread and its intriguing medieval origins.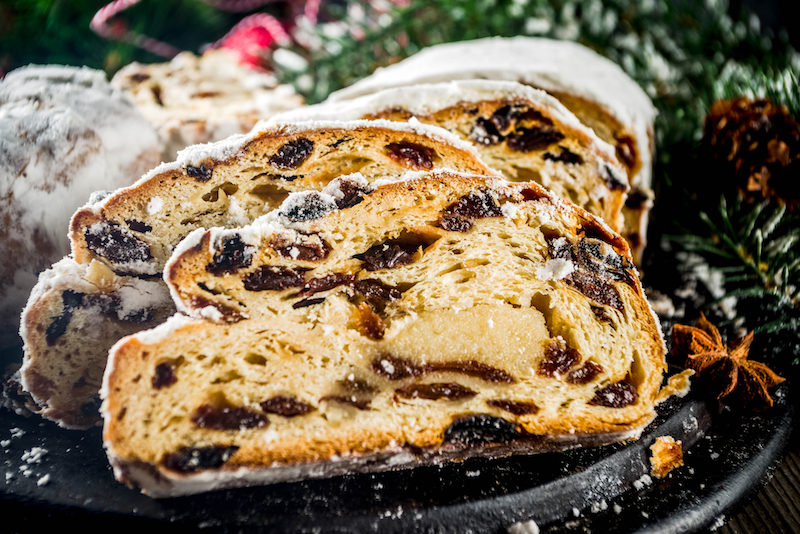 Spiced treats also make an appearance on our Mountains, Valleys and Lakes of Switzerland tour; on Day 2 we stop at a local bakery in the fairytale town of Appenzell to discover how to make traditional biberli – gingerbread and almond pastries.
6. Uncover unique breweries
Our tours aren't short of excursions of the liquid variety! A Journey through Germany features a visit to the riverfront Weltenburg Abbey in Bavaria; the oldest monastic brewery in the world, German beer has been crafted here for over 1,000 years.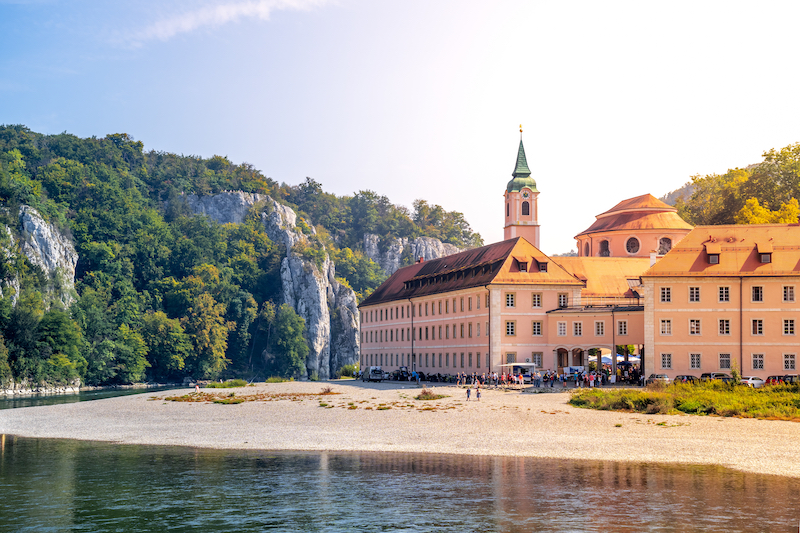 There's also the opportunity to sample some Czech beer on our Christmas Markets: The Best of Saxony and Bohemia tour as we stop in at the Pilsner Urquell brewery to explore its historic cellars and raise a glass to its 180-year history.
7. Sip specialist wines
No European adventure would be complete without the chance to try the fruits of its renowned wine regions. Many of our tours include wine tastings in atmospheric vineyards and wine-growing villages, such as the elegant baroque Wackerbarth Castle in eastern Germany and the picturesque Tokaj district in Hungary.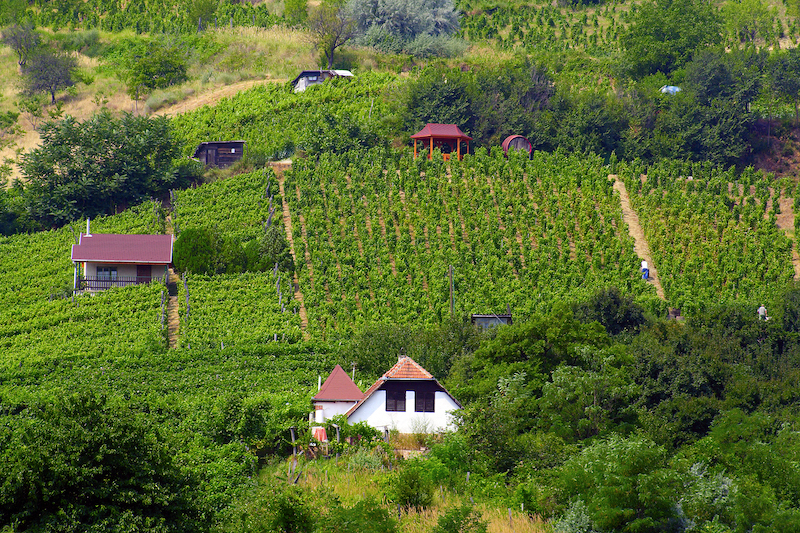 Have we whet your appetite with our exploration of Central and Eastern European foods?
Discover them for yourself with our tours of the region - now available to book for 2022 on our website!