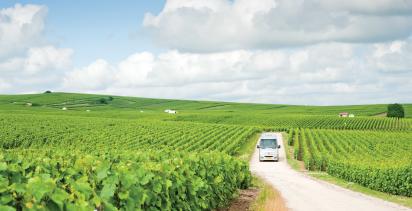 FAQS - Arrival and Departure
Do you provide airport transfers?
For Europe and UK tours, airport transfers are not included in your tour price – however, we can book transfers for you as an additional service.

Arrival airport transfers are included for all Asia tours from September 2019 onwards.

We can also book pre and post-tour accommodation and departure transfers as an additional service.

Call 0208 987 0990 to speak to a member of our friendly Customer Service team.
Will I need a visa?
It is your responsibility to obtain any visas necessary to enable you to visit Europe or Asia.

Our Vietnam and Cambodia Discovery trip visits Vietnam twice, so you may require a multiple-entry visa.

Contact your local consular office for more information.
Do you arrange pre and post trip accommodation?
Pre and post trip accommodation can be arranged via your travel agent or through our Customer Service team.
Where do I meet my Tour Leader upon arrival?
Your Tour Leader will usually meet you in the arrival hotel's reception area at the tour's listed start time. If you can't see your Tour Leader, look out for any notices posted in the lobby or ask a member of the hotel staff.