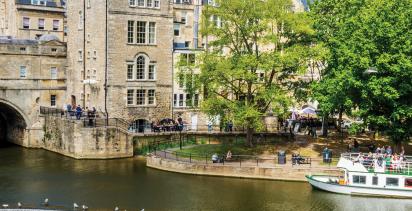 Tour Experience
The Small Group Touring Experience
Want to find out more about what happens on a Back-Roads tour? From how we travel to the accommodation we stay in, you'll find all the information you need below – not to mention some tell-all reviews from our past guests!
About Our Tours
Accommodation
On each and every night of your Back-Roads tour, you'll bed down in charming boutique accommodation – from idyllic English country manors to elegant European châteaux. Much like our carefully crafted itineraries, a lot of thought goes into selecting each property; only the most characterful, authentic properties make the cut.
See more
How We Travel
From luxury mini-coaches to yachts and barges, our range of transport will deliver you from A to B in both comfort and style – and as we only travel along scenic country roads, you can be sure that you'll see plenty of picturesque sights along the way. With Back-Roads, the journey is often just as spectacular as the destination!
See more