Corners of Cornwall: Follow in Rick Stein's Footsteps
Discover Rick Stein's Cornwall
Windswept coastlines harbouring tales of ruthless pirates and mischievous mermaids. Charming fishing villages encompassing narrow cobbled streets, quaint cottages and age-old sea shanties.
It's no wonder British celebrity chef Rick Stein feels such a connection with this spellbinding region, set at the very tip of South West England. In his recent BBC series Rick Stein's Cornwall, the renowned chef uncovers the things that make Cornwall so memorable – including its culinary delights (of course!) and rich cultural heritage.
From the ghost stories of Truro and the shipwrecks of the treacherous Lizard peninsula, to the dramatic medieval ruins of Tintagel and Launceston castles, the series is a celebration of Cornwall's history and the people who call it home.
Our Corners of Cornwall tour explores many of the programme's highlights, and sets course to discover more about local life with an expert Tour Leader; from your home to theirs.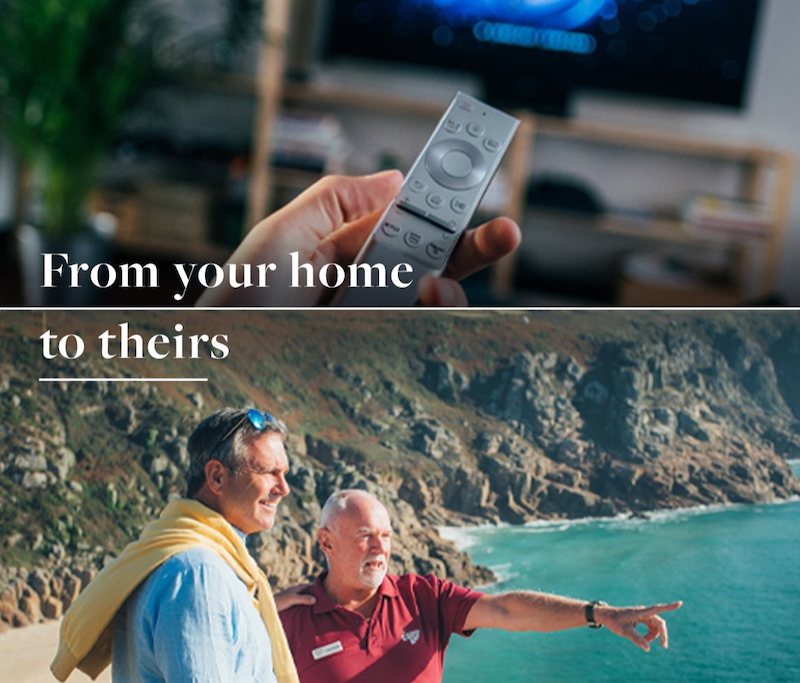 Stirring Scenery
As Rick's travels have demonstrated, there's nothing quite like the Cornish landscape. Wild, rugged coasts flank captivating port towns with cosy pubs and nautical charm. Choppy Atlantic waters transform into still harbours with gently bobbing fishing boats.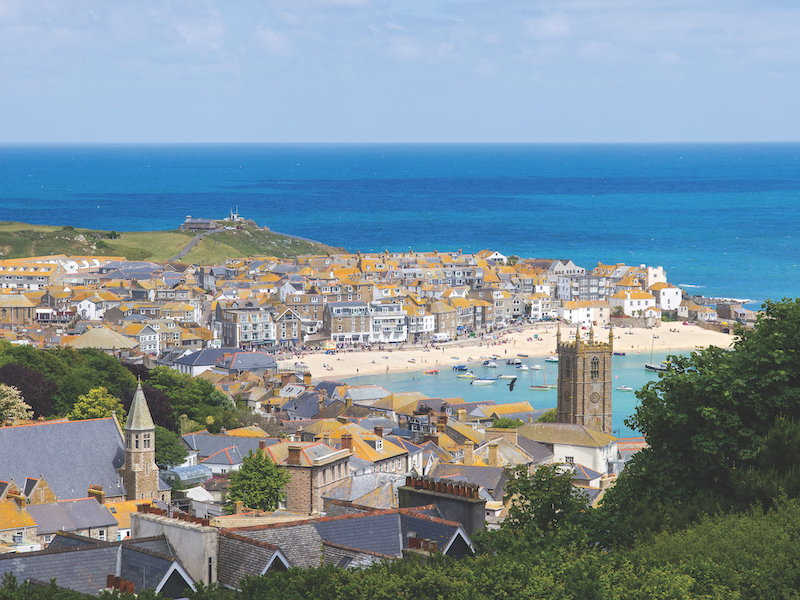 On Day 3 of our Corners of Cornwall tour we visit the enchanting village of Port Isaac, the setting for the grumpy antics of Doc Martin, and featured on Episode 8 of Rick Stein's Cornwall. Day 4 of our tour takes us to the postcard-perfect coastal town of St Ives, stopping afterwards at the nearby village of Zennor. Its rustic 13th-century pub 'The Tinners Arms' is shown on Episode 5 of the series. Back-Roads Touring Tour Leader Jeremy also likes to share a curious tale about Zennor's local mermaid, which you can read more about here.
Tremendous Tales
The Cornish landscape is filled with majestic castles and weather-beaten ruins of centuries past, each with a story to tell. We visit the magnificent St Michael's Mount on Day 4 of our tour; just off the coast of Penzance, this remarkable island is accessed via a cobbled causeway at low tide. Its medieval fortress and the surrounding village are a real treasure trove and a treat to explore, with over a thousand years of history to soak up.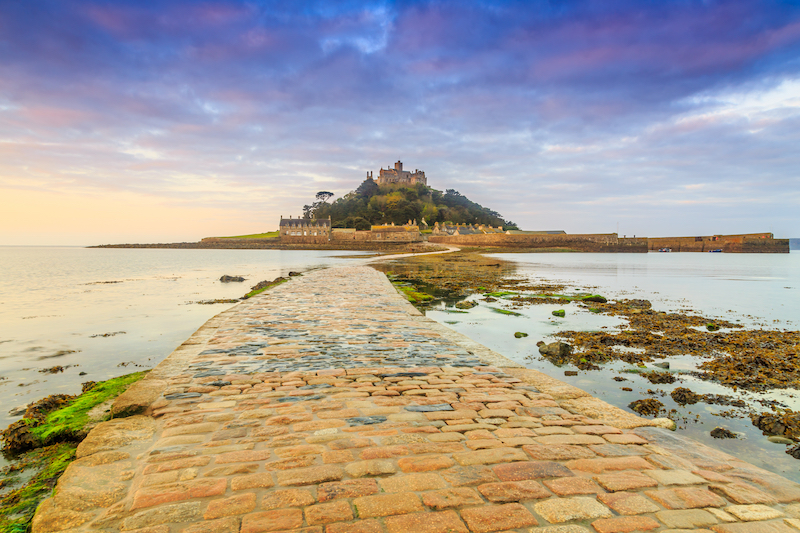 Speaking of soaking, shipwrecks make several appearances in Rick Stein's Cornwall, and there's lots more maritime history to be discovered on our Corners of Cornwall tour. On Day 6 we have plenty of time in the St Austell Bay area to spend at our leisure; we recommend a visit to the Shipwreck Treasure Museum in Charlestown, which contains fascinating artefacts from over 150 ill-fated voyages.
Glorious Gastronomy
No visit to Padstow would be complete without sampling Rick Stein's acclaimed seafood dishes. The Seafood Restaurant, the chef's flagship venue, was opened back in 1975 with a focus on fresh, locally sourced Cornish produce. Whether you opt for fresh-off-the-boat Padstow lobster or traditional fish 'n' chips, on Day 3 of our Corners of Cornwall tour we'll enjoy lunch at the restaurant, which features a rooftop terrace overlooking the gorgeous Camel Estuary. You might recall that Rick is a keen cold-water swimmer and takes a dip in the estuary most days – always an option if you're feeling especially brave!
Continuing our culinary explorations, on Day 5 of our tour we pay a visit to the grand surrounds of Tregothnan estate to learn more about the only tea grown in England, with a private tour of the lush gardens and an opportunity to taste a cup or two. A quintessentially British experience not to be missed!
After traversing the Cornish coast we know that Rick Stein recipes aren't the only thing you'll be taking home with you; a journey to Cornwall promises memories which will last a lifetime. Our 2022 Corners of Cornwall tour is ready to book on our website; follow in the footsteps of Rick and reserve your seat on a compelling Cornish adventure.