What To Expect In Tuscany: A First Timer's Guide To Group Travel
What To Expect In Tuscany: A First Timer's Guide To Group Travel
For those interested in travelling to Italy, the dreamy region of Tuscany quickly conjures up images of la dolce vita (the sweet life)…

Sun-soaked terracotta villas. Candlelit dinners at local osterias. Cypress trees, rolling hills and vineyards as far as the eye can see. Plus, with all of the culinary delicacies on offer – from local meats and slow cooked pasta to gelato creations, Tuscany's almost too good to be true.

So what's the reality of travelling as part of a guided tour in Tuscany? Is there any magic lost along the way? Or, can the people you travel with make all the difference to your experience?  

To learn more about group travel in Tuscany, we spoke to Back-Roads guest Julie Phipps who chose Tuscan Treats as her first ever group tour.

Travelling with her brother from Canada to Europe, they embarked on the 7-day tour visiting Italian favourites such as Siena, Lucca and Pienza.  
Julie, can you fill us in on what a typical day of driving looks like on a Back-Roads tour?
'Because of the smaller-sized vehicle, we were able to travel along the narrow back roads of the rolling hills of Tuscany and the rocky coastline of Cinque Terre – taking in the incredible scenery between towns and cities.

'Our driver, Francesco, was consistent, timely and very experienced – it's clear that driving experience on the back roads of Tuscany is essential!'
Did your Back-Roads guide help you to gain an insight into the local customs and culture?
'Our guide, Flavio, was warm, empathetic, cheerful and clearly passionate about his country, heritage and career. Flavio provided us with essential knowledge of specific customs, practices, key phrases and gestures of the Italian people which helped to enhance our immersive experience.

'These are subtle things that you don't get from the likes of Duolingo or Rosetta Stone. For example, asking how much something costs, ordering a proper 'cafe latte' instead of a 'latte'*, understanding how public toilets are accessed through a code printed on a receipt, what tipping expectations are and interpreting oral and body language of the locals.'

Editor's Note: 'Latte' is the Italian word for milk, so ordering this type of 'coffee' will result in being handed a glass of milk instead. A mistake you'll only make once!
Can you tell us about the other guests who were part of your tour group?
'We had an eclectic mix of age groups ranging from mid-30s to mid-70s. This enhanced the tour tremendously.

'One of the first things Flavio said to us at the beginning was, 'We may all be strangers now but by the end of the tour we'll feel like family'. He was not wrong!

'We were an even mix of Canadians, Americans, Australians and New Zealanders who bonded very quickly and there has been talk of a reunion tour already. After the tour was over in Florence, nearly a dozen of us got together voluntarily for one last meal together.

'This group created amazing memories together and intends to keep in touch.'

How active was the tour in terms of walking? Did you have enough time for the most important part of travelling Italy: the food?
'There was a healthy amount of walking on this tour through narrow cobblestone streets with relatively steep inclines. I'd say we averaged between 8 to 15 kilometres per day.

'Some days were spent in a single location, site or city. On the longest day, we visited three cities and stopped/explored for three to four hours at each stop.

'It was never too much or too little and the days were rich with activities and things to see. Flavio organised a variety of guided tours of sites and buildings. Highlights were learning about the rich historical narratives and influences of the Medici as well as Roman and Papal influences on the region.

'We also enjoyed visiting an award-winning gelato establishment and winery in San Gimignano, a cheese farm in Pienza and an olive oil producer near Florence.'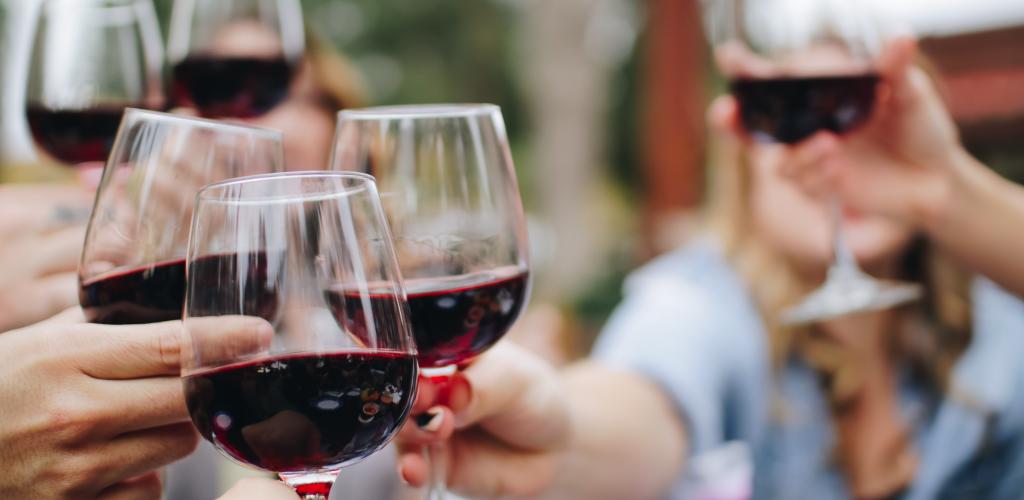 Tell us more about the food you enjoyed in Tuscany.
'All food and wine establishments we visited included a professional tasting followed by fresh meals prepared for us. Meals were planned and organised for us in the Italian tradition with typical food and drink of the region.

'Traditional breakfasts were also included and prepared by each of the warm, quaint and immersive places in which we stayed.

'When a few lunches and dinners were not included, Flavio recommended and joined us at quality restaurants in each region. None of them were disappointing!

'The food everywhere was amazing, and nothing was processed. Each meal followed the typical Italian traditions and courses including aperitivo, antipasto, primo, secondo, contorno, dolce and on occasion, when we weren't too stuffed or rosy from fabulous wines, we enjoyed formagii e frutta and a digestivo of grappa, vin santo or limoncello after the meal.'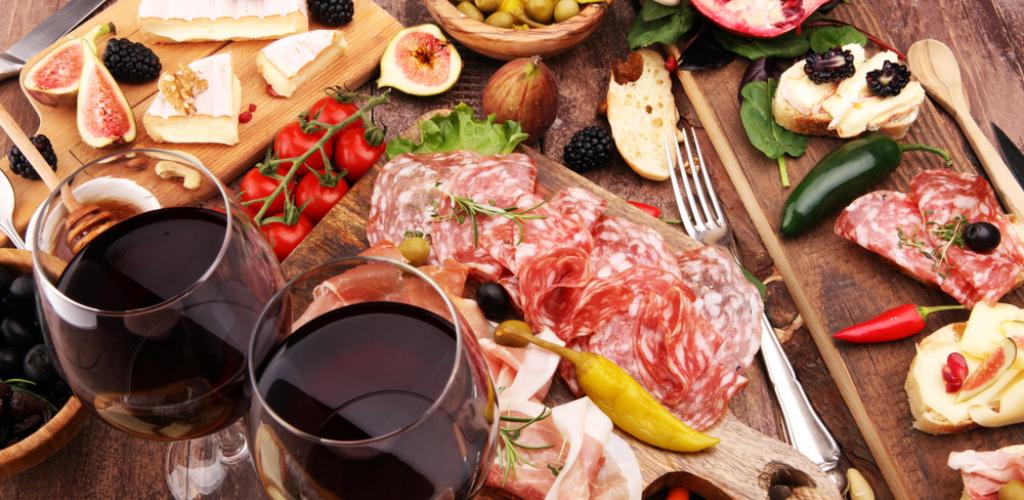 Thanks, Julie, for sharing your trip with us. What was your highlight?
'I can't choose a single highlight of this tour because the entire trip was incredible!

'But, one unexpected, pleasant surprise was how Flavio and the entire group made a point to celebrate my brother's birthday on the tour. Flavio played a few birthday-oriented songs on the bus and everyone sang along. He also organised a wonderful cake for the group's dinner dessert that night.

'This trip was so incredible that I'm already planning another one with other family members in a year or two. See you again soon Flavio, Back-Roads and Italy!'

Julie Phipps completed the Back-Roads Tuscan Treats tour in 2018. If you're interested in seeing Tuscany for yourself, take a look at Italian group tours with Back-Roads and make those travel dreams come true on your next trip to Europe.
Ever wondered how Italians eat? Check out our guide to Italian food courses:
Aperitivo: Northern Italy's take on Happy Hour, which involves heading to a local bar, sipping on an alcoholic drink of your choice and snacking on small plates of food.

Antipasto: Slightly heavier starters than aperitivo, usually served cold. Think: cheeses, cured meats, olives, vegetables in olive oil.

Primo: First course of an Italian meal (served up hot). Delicious pasta, soup and lasagne are all on the menu.

Secondo: The main course of fish or meat – Tuscan specialties include beef stews and slow cooked pork.

Contorno: A side dish served alongside secondo, most often a plate of vegetables.
How to end the perfect Italian meal:
Formagii e frutta: A plate of cheese and fruit to cleanse the palate before the next course…

Dolce: The sweet stuff! Italian desserts include tiramisu (coffee-soaked sponge cake) or panna cotta (sweetened cream).

Caffé: A true Italian finishes off their meal with a tiny cup of espresso (tell your waiter: 'un caffé per favore').

Digestivo: An after-dinner drink to aid digestion. Try grappa (a type of strong brandy that is not for the faint-hearted), vin santo (dessert wine) or limoncello (a lemon liqueur).

Fun fact: Digestivo is also known as Ammazzacaffé, translated as 'Coffee Killer', an Italian ritual of having a small glass of liqueur to wash away the coffee taste.