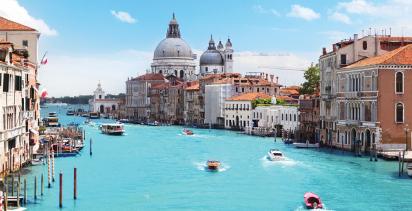 Northern Italy Tours
Explore Nothern Italy with Back-Roads
From the magic of Venice to the artistic and architectural masterpieces of Florence or the awe-inspiring natural beauty of the Dolomites, this captivating, infinitely varied part of Italy is home to incredible cities, millennia of history and unique landscapes. Experience all that it has to offer on a tour of Nothern Italy with Back-Roads.
Things to do in Northern Italy
The Leaning Tower of Pisa
Pisa's most iconic sight, the Leaning Tower, is one of the world's most instantly recognisable landmarks – and it attracts visitors in their droves. There is more to the quirky city of Pisa than an ill-fated architectural project alone, however. A vibrant centre, glorious architecture and lively piazzas define the city. Explore its many treasures on a tour of Northern Italy with Back-Roads.
TOUR: Tuscan Treats
See more
Majestic Lake Maggiore
The second-largest lake in Italy, Maggiore sits right on the Swiss border and is home to magnificent views wherever you look. Charming villages dot the shoreline whilst wildflowers ignite the surrounding countryside with colour, all set against the dramatic backdrop of the Alps.
TOUR: Italian Indulgence
See more